Another Four Foods on Friday hosted by Fun, Crafts and Recipes. If you want to join in visit there to see the details. Happy Halloween everyone!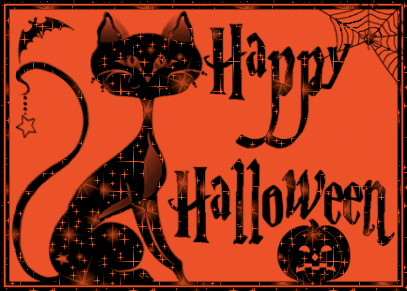 glitter-graphics.com




#1. What kind of pretzels are your favorite?
Any Snyders pretzels. Especially Butter Snaps.
#2. What's your favorite way to eat pancakes?
With lots of butter & syrup. And sometimes with blueberries in them.
#3. Do you make garlic bread from scratch or buy frozen?
Usually buy frozen.
#4. Share a recipe that calls for mozzarella cheese.
Trio Cheese Lasagna
Roll UP
Ingredients
1 lb. lasagna noodles
32 oz. pasta sauce
2 lb. ricotta cheese
1 lb. mozzarella cheese, grated or diced small
1/2 C. Parmesan cheese, divided
1/4 C. chopped parsley
2 eggs, beaten
Directions
Preheat over to 350 degrees.Cook lasagna noodles in boiling salted water until almost done. Rinse in cold water, then toss with some olive oil (about 2 Tbs.) to keep from sticking. Cut each noodle into three equal pieces. In a bowl, combine ricotta, 1 C. mozzarella, 1/4 C. Parmesan, eggs and parsley. Spoon some of the ricotta mixture (roughly 2 Tbs.) of the mozzarella on each piece of lasagna noodle and roll up. In a 9x13-inch baking dish , place 1 C. of sauce on the bottom. If there are any leftover noodles, place them over the sauce. Place 1/2 of the roll-ups, seam side down,on the noodles. Then sprinkle 1/2 of the mozzarella, then 1/2 of the sauce. Then the remaining roll-ups, sauce, mozzarella and the 1/4 C. Parmesan. Cover the baking dish with aluminum foil and bake for 45 minutes. Uncover and bake for 15 minutes longer. Makes about 32 roll-ups.
Freezing directions: when lasagna is ready to bake,cover tightly with foil and freeze.Do not defrost before baking.It must be baked from frozen state 2 1/2 hours at 350 degrees.