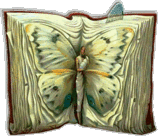 The giveaway for:
Copy of Book "Muffins and Mayhem: Recipes for a Happy - if Disorderly - Life," $24.99 (6/18)
has ended.
And here is the winner:
blueviolet said... 17

I follow on networked blogs #1
Congratulations! I will email the winner shortly and they have 72 hrs to confirm. Or a new winner will be chosen.