An Island Life hosts this meme. Aloha Friday is the day that we take it easy and look forward to the weekend. Therefore, I'll ask a simple question for you to answer. Nothing that requires a lengthy response.
My Question:
Do you receive a lot of spam comments on your blog?
My Answer:
Well, I'm not sure what the standards are - or what "a lot" is. But to me I feel like it's a lot. I get these comments from "Anonymous" all the time & always on some of the same posts. I have comment moderation on and just delete them. And I know I shouldn't get so annoyed, but I do. Just give it up people!
With out including the links they provide here is in example:
Anonymous has left a new comment on your post "
Cell Phones on Black Friday
":
Can you recommend the top performing Remote Management utility shareware?
I searched the web and discovered the following:
(link)
They all look different... Does anyone can recommend any other?
As well had somebody try this:
(link)
Oh well - I'll try to get over it. Anyway here is a list of Friday follow sites: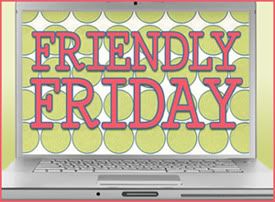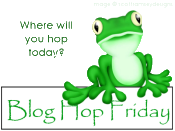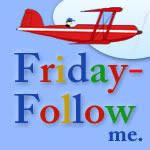 http://ontheverge6.blogspot.com/