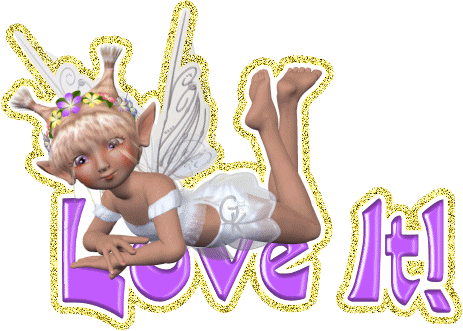 Hi all! Happy Spring! It's another beautiful day and I love Spring - even though it actually has been more like summer around here - lol.
I also wanted to share with you a recipe. It's one I can remember since I was little. My mother used to make these all the time. When I recently visited her - I wrote down this recipe to try on my own for the 1st time.
Frosty Strawberry Squares:
1 cup flour
1/4 cup brown sugar
1/2 cup chopped nuts
1/2 cup butter
2 egg whites
1 (10 oz) pkg. frozen strawberries -
partially thawed do not drain
2/3 cup gran. sugar
2 tsp. lemon juice
1 cup whipping cream
stir together first four ingred., spread evenly in shallow baking pan.
bake 20 min at 350 degrees.
When done sprinkle half in 9x13 in. pan.
combine egg whites, 2/3 cup sugar, partially thawed strawberries (not drained) & lemon juice in large bowl, w/ eclectic mixer. Beat at high speed til stiff peaks form at least 10 min., fold in whipped cream.
spread in pan, and sprinkle remaining crumbs on top. Freeze 6 hrs or overnight. cut in squares.
And on this beautiful first day of spring I also got a really pleasant surprise from the the
Fairy Hobmother
. I opened my email this morning to find out I received an Amazon GC from them! The Fairy Hobmother visited me from
Appliances Online
. Oooo.. I'd love some new appliances! Wouldn't you? Go check them out.
What a great way to start of Spring! Thanks Fairy Hobmother!
Disclosure: I received an Amazon GC, no other compensation was given and my opinions are my own.