I was recently given the opportunity to review the website
Mathblaster.com
. This is a new website that was recently launched from the makers of
Jumpstart.com
. I've heard of Jumpstart.com and my daughter has played that before, but I wasn't aware of Mathblaster.com
Here is some product info for you:
For more than 15 years, Knowledge Adventure has set the standard in kids' software by creating the finest educational products for use in the home and the classroom. In addition to
www.JumpStart.com
, we have launched our next browser-based virtual world at
www.MathBlaster.com
for kids ages 6-12. Kids can create avatars called Blasters for themselves as they become the newest cadets at Blaster Academy. After completing arcade-style math challenges and racing through high-speed missions, they become members of the Intergalactic Space Patrol and explore a futuristic world, voyage to strange new planets and discover wacky alien races, all while practicing their math skills. This site was just launched last January, and we continue to add more challenges, planets, and math games. I encourage you to check it out at
www.MathBlaster.com
.
My Take on the product:
When I first mentioned to my daughter trying out a new website, she was skeptical at first - because it had the word "math" in it. So I decided to try it for myself. I logged on to Mathblaster.com and made an Avatar. Which was fun to do, then I proceeded to play some games. One game I played was called Hyper Blast Training. It is pictured below: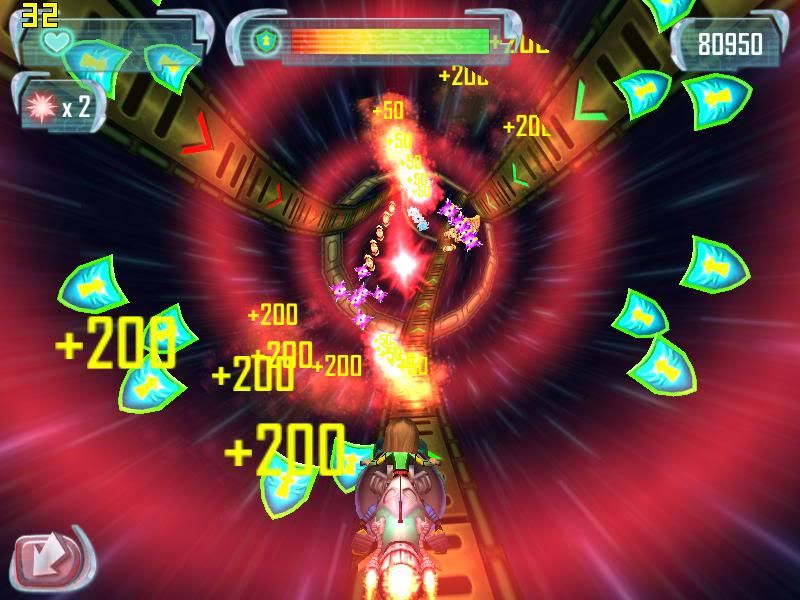 Here is the description of this game:
HyperBlast Training (located in the Academy)

Blasters race through a high-speed tunnel packed with alien robots, razor sharp obstacles and mind-bending math! Players master math facts with addition, subtraction, multiplication and division levels.
This game was really cool. Not only did it incorporate math but it was a fun and fast arcade game too.
After trying this game I told my daughter that she should really give MathBlasters a try. She logged on and of course changed the Avatar I had created for her. She likes picking out the outfits, etc. Then she tried some games.
Of course she really loved the website and she has wants to play everyday now. I asked her what 3 of her favorite things on the site are and she picked the Space Port - the main hub of the space craft & where there are Red Alerts which I guess are fun. The game Ice Cubed and the Mutt pod - where you can create your own pet. She has a little dragon of some sorts she has to take care of. (all pictured in order below)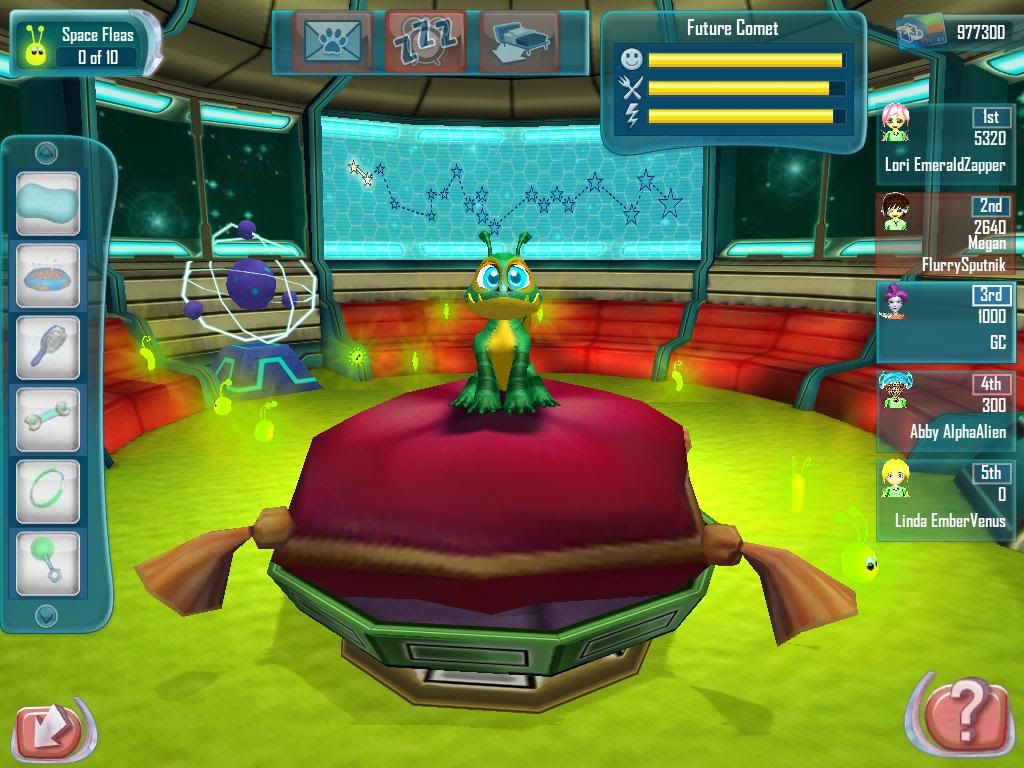 I would really recommend this website to kids 6-12 - my daughter is almost 12 and she really likes it so it is not as she would say "to babyish." And she had reservations at first because of the math aspect of it. But Mathblaster.com makes the math fun so it is subtly incorporated into the game. So kids are using their math skills but in a fun way. I really think technology such as this is a great way to teach kids.
I also found the
Game Guide
helpful - which tells you what the games are and the curriculum taught in them. And the
Math Blaster Blog
which updates you on new things going on in the game. Which I better tell her when she gets home - I just read on there you can make your own room. Which I don't know if she is aware of that.
Win it!
One lucky reader will win a 3 month subscription to
MathBlaster.com
(
Membership includes complete access to MathBlaster.com and JumpStart.com)
Membership includes access to thousands of learning games based on the curriculum taught in preschool through 6th grade.

Membership encourages creativity by allowing kids to personalize their avatars even more.

Membership allows players access to higher game levels to practice advanced math concepts.
Please Enter Using Form Below:
a Rafflecopter giveaway
Disclosure: I was provided with a membership good for Math Blaster and JumpStart at no cost by Knowledge Adventure in order to test the products' abilities and give my own personal opinions on it. The opinions I have given are mine and may differ from others but were not influenced by the company or the free product provided