This is a Sponsored post written by me on behalf of Pier 1 Imports. All opinions are 100% mine.
I was just perusing the Pier 1  website. I found so many "Must Haves" on there. I saw lots of really cool holiday dinnerware that I would love to have. There is also some really neat pots, pans and baking wares on there. I could really use some of those for some holiday baking I want to do. And of course some terrific holiday decor!
This year I was thinking about hosting a holiday dinner party. The number 1 thing I would really like is some festive holiday dinnerware. I found some on the Pier 1 website that I really like. Check these out. Don't you think these are cute?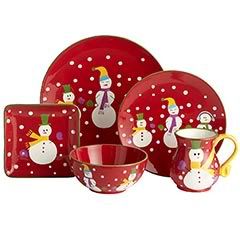 After I figure out everything I need for my dinner party. I also better get cracking on my Christmas shopping. I still have a lot to do. I know my mother would love everything on the Pier 1 website. She loves to decorate her house. Not just at Christmas time, but all year long too. I saw a lot of perfect holiday gifts  on the site. Not just for my Mom, but a lot of others I know would love these too.
There are also some great bargains. Which is a great time of year for them. Here are some things I think my family and friends would like:
Silver Lanterns:

Twisted Red Goblets:

And some Ceramic Snowmen: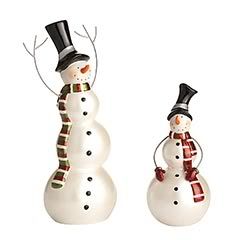 Another great thing is that in the months of November and December, you can support Toys for Tots by dropping off an unwrapped toy and/or making a cash donation at the register at Pier 1. Also please go and Like Pier 1 Imports on Facebook. And for every new fan they will donate $1 to Toys for Tots.