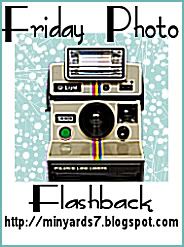 My mom has all the old photos of my sisters and I down her house. I really want to scan some for myself. Which I've got to do next time I visit her.
But I managed to dig up one I found at the bottom of my closet! The quality is kinda bad, I tried playing around with it on Picnik. This is the result:
(c) Stay at home mom








This is (from left to right) Me, my sister Debbie, my sister Sheryl. In front of the Christmas Tree, Christmas day. I'm guesstimating at maybe 1973. My mom used to make some of our clothes and once in awhile we would have to wear matching dresses!