Everyone, I've got a cool book and giveaway to share with you. It is called OOLA: FIND BALANCE IN AN UNBALANCED WORLD FOR WOMEN. Written by:
Dave Braun and
Troy Amdahl.
info on book:
After the release of their
first book
, the OolaLifestyle has become a sensation with readers who are trying to seek balance in an unbalanced world. Dave and Troy have built their entire phenomenon through social media, and now have more than 700,000 followers. The idea for creating a movement solely for women came when they realized their social following was primarily female.
OOLA FOR WOMEN
consists of more than 40 stories by inspiring, everyday women living the OolaLife. You can check out Dave and Troy in action
here
as they travel on their 16 city book tour across the country.
Review:
Gals, there are 7 areas in the Oolalife to focus on and they are; fitness, finance, family, field (career), faith,
friends
and fun. The book shares
personal stories from women who are just like you, and have overcome different struggles in their life. Within the different areas you should be working on and may want to improve, Oola shows how these women achieved it.
For example in Fitness: you can learn from Melissa, who decided one day she had to get healthy for herself and her family. And proceeded to lose 139 lbs. And she is still on the path to her goal to lose another 90 lbs. O
r from a Faith based story from one of the authors wives herself, Kris Amdahl. She shares the story of losing her brother in a drunk driving accident when he was only 17. Although it took awhile and she struggled with the loss, she was able to accept it through faith and to deal with it by handing it over to God.
I really enjoyed this book and the variety of stories. I can relate to a lot of them. and I am going to apply them to my own life. I plan on looking over this book some more. And it is the type of book you can go back to and maybe want to highlight some things in there to look at again. I really recommend this book to you!
Win it! one winner will receive a copy of the book along with a bottle of essential oils. The OolaGuys have partnered with the co. Young Living Essential Oils. Winner will receive one small bottle from their Infused 7 line.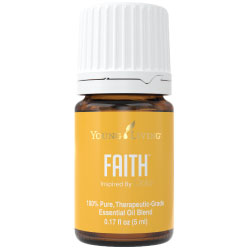 image of one of the Infused 7 line
giveaway for
48 US contiguous states only.
disclosure: received free copy of book to review.