This is a Sponsored post written by me on behalf of dealnews for SocialSpark. All opinions are 100% mine.
Hey readers! I want to let you know about a really cool website. I learned about this site. And it is called dealnews.
Do you ever wish that you could find the same kind of deals you do say like on Black Friday? Well now with this website you can - it is like everyday is Black Friday.
This site gets tens of thousands of deals everyday. They look at over 2,000 retailers to bring you the best deals. These deals are ones that you would normally only see on Black Friday. 
They also verify all the deals to make sure it is valid. And they lowest prices from reputable dealers - so don't worry! I really encourage you guys to check this site out for yourselves! 
I was searching for some laptop deals. And I came across this deal on a Kindle Fire. I remember my daughter wanted one of these. And her birthday is coming up. I will check dealnews some more and see if I could get a deal on this for her birthday!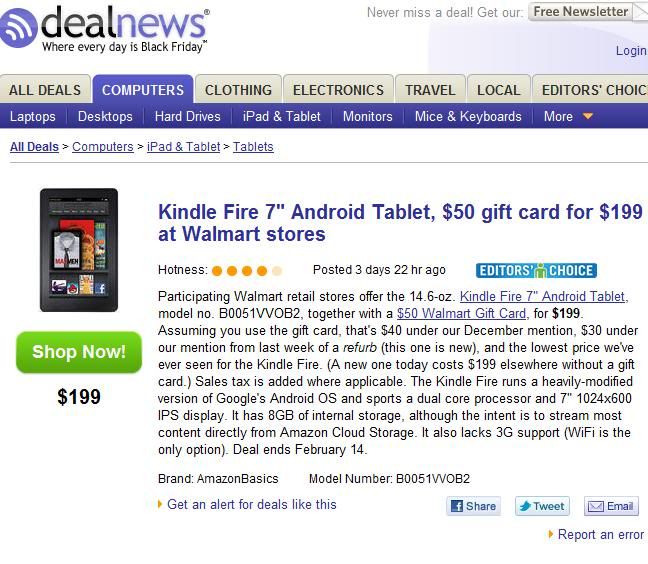 If you never want to miss another deal on a specific product - such as clothing, television, etc. Or even from a specific store. Then check out this site. You can even set up email alerts! And also get their Select Newsletter - check it out! What deal did you find on the site? What would you buy. Please let me know in the comments.