An Island Life
hosts this meme. Aloha Friday is the day that we take it easy and look forward to the weekend. Therefore, I'll ask a simple question for you to answer. Nothing that requires a lengthy response.
My Question:
Do you ever use the self checkout at stores?
My Answer:
Yes. Sometimes. And I must be a glutton for punishment, because 90% of the time it doesn't work right. Never mind the time when a lady who works there totally yelled at me one time.
Now on to Friday Follow. I hope you will follow me - let me know that you are, and I'll visit you as soon as I can to follow you.
Brought to you by:
And this week's Sponsor: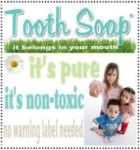 A few other places I found, who have Friday following blog hops:
Hope you all have a great Weekend!♥